Your Experience
Middle Piccadilly offers you an authentic and magical experience. The peaceful and secluded environment provides a perfect haven where you can re-discover yourself and re-connect mind, body and spirit.
Our ethos is founded on the core principles of holistic living – leading a healthy life in harmony and in balance with yourself and your surroundings. Whether your motivation for visiting us is because life has brought you to a place of exhaustion, disillusionment or disconnectedness or just because you need to take some time for yourself, the centre has the perfect combination of ingredients to facilitate the changes you need to make.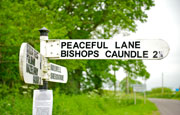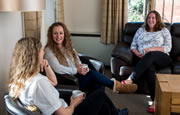 Drawing on a quarter of a century of healing expertise means you have access to a wealth of health and well-being knowledge, available to you throughout duration of your stay. You'll also benefit from the calming and tranquil setting, something that is almost tangible here, it permeates the buildings and surrounding countryside, after all we do have the aptly named 'Peaceful Lane' on our doorstep which guests soon discover and love to explore.
Our ultimate goal, of course, is to see you leave us with a smile on your face, a fresh positive perspective on life and a renewed sense of well-being.