Our Food
The emphasis of food at the Retreat acknowledges the importance that food has on our health. Our delicious and nutritious vegetarian meals are created by resident chefs who use fresh and natural ingredients locally sourced where possible, they especially love all things 'homegrown' and 'homemade' - straight from our own backyard - the Dorset countryside.
Fresh fruit, vegetables and legumes form the basis of all our recipes whether you have opted for the vegetarian diet or the cleanse diet and the recipes are designed to compliment and enhance your stay at the retreat. We want the food to contribute positively to your overall Middle Piccadilly experience.
There are two dietary options available dependent on what you'd like to achieve from your stay: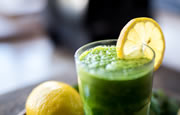 Cleanse
For an effective way to loose weight, cleanse your system and make a fresh start on all levels then choose to detox with our mouthwatering fruit and vegetable juices. Cleansing with the support of a specific combination of treatments is an effective and powerful way of healing not only the body but the mind and spirit too.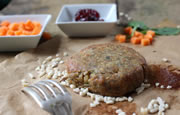 Vegetarian
The food we serve is an integral part of any stay, we have designed balanced vegetarian menus to support and enhance from an organic and holistic perspective. Our chefs recipes are renowned and well loved by regular guests at the Retreat, our recipes are testament to the considerable skill at creating unique and unforgettable vegetarian dishes.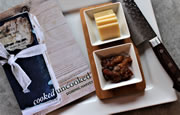 Cooked Uncooked
The Middle Piccadilly Recipe Book - full of the recipes of the food that is served at the Retreat. The book includes the cooked recipes for the vegetarian option and the uncooked recipes for both the raw food option and the detox juice option. £9.99 - email order below.