The Lifestyle Retreat
The Lifestyle Retreat is all about your lifestyle and your general state of wellbeing....it will help you to identify and examine the choices that you make on physical, mental and emotional levels that ultimately harm your health and diminish the quality of your life. Health is a postive state of wellbeing embodied by physical vitality, mental clarity, emotional balance and a positive outlook on life.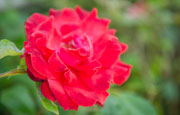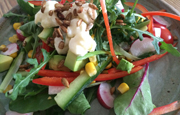 The retreat is designed to focus on all aspects of your life, your eating habits, your working life, your home life - basically a review of your lifestyle in whole and then with the assistance of specific treatments chosen to complement and support you throughout the retreat and a dietary program which will assist you to make a fresh start - wipe the slate clean.
The retreat also includes a Lifestyle session that will offer you constructive and positive steps to continue the changes you have made once you return home.
Lifestyle Retreat
from 4 to 14 nights...
It is possible to take this retreat over just 4 nights but for maximum benefit we recommend a minimum of 7 nights.
Living Smart Living Clean gives you the opportunity to experience optimal health and wellbeing...it will help you to identify and release negative lifestyle patterns and replace them with postive, life affirming choices.
Retreat includes accommodation, juicing, rawfood and vegetarian meals along with a Therapeutic Massage, a Hand on Heart, Shamanic Healing, Lifestyle Session and Detox Mud Bodywrap.

4 nights (2 days Juice, 1 day Raw, 1 day Veg): £710 per person
5 nights (2 days Juice, 2 days Raw, 1 day Veg): £825 per person
6 nights (2 days Juice, 2 days Raw, 2 days Veg): £925 per person
7 nights (3 days Juice, 2 days Raw, 2 days Veg): £1060 per person
10 nights (4 days Juice, 3 days Raw, 3 days Veg): £1380 per person
14 nights (6 days Juice, 4 days Raw, 4 days Veg): £1855 per person
Guest Feedback
I recently spent 10 days at Middle Piccadilly on a "live smart live clean" retreat. I was impressed by the level of flexibility and individual care within the package. I opted for 5 days juicing and 5 days raw food. All delicious. My fellow guests told me that the vegetarian food was lovely too. Sometimes I was the only guest juicing or eating raw, with everyone else eating vegetarian food, but the atmosphere is of nothing being too much trouble. I also swapped some of my treatments for others at no extra cost and then I added a couple of extra treatments for an additional cost. All the treatments were of excellent quality with caring therapists, leaving me feeling thoroughly polished, cosseted and relaxed (how often do we feel like that in our daily lives?). The shamanic healing with Maya was an incredible experience. Impossible to put into words. It has had a profound, positive and hopefully long lasting effect. The "lifestyle session" with Eliana was a revelation. I had expected a standard chat about my eating, drinking and exercise habits, but what I received was a truly holistic personalised look at my lifestyle in which Eliana drew on her vast knowledge and experience of Chinese medicine, shamanism, relaxation techniques and general intuitive wisdom. You fill in a lifestyle questionnaire ahead of this session, so I'd recommend putting time and honesty into this in order to get the best from your session. Aside from the food and treatments, one of the best things about Middle Piccadilly is the hours of unstructured time off that you get. Don't fear this! Before you know it you'll be wandering into the star house (a 6 sided wooden building with views of trees on all sides) to do a bit of yoga/stretching, walking for hours down gentle country lanes, reading or just staring into space. And there's wifi and a tv in a couple of the bedrooms if you prefer an injection of the outside world. 10 days later, I felt (and still feel) relaxed, reinvigorated and optimistic. Thanks to all at Middle Piccadilly.

Sam - Glascow